I have fell in love with making these cute, easy, and inexpensive cuffs. It's amazing how quickly you can have an accessory that makes a huge impact on your outfit!
You will need the following materials:
Toilet Paper roll
Hot Glue gun
Fabric
Embellishments
Ribbon
How to make it:
1. start by cutting a toilet paper roll in half length wise.
2. Next, cut the roll to the desired width that you would like your cuff to be.
3. Cut your fabric so that it covers the toilet paper roll. If you want you can add fray check so edges of your fabric won't fray otherwise you can leave it.
4. Hot glue the fabric to the toilet paper roll.
5. Hot glue two pieces of ribbon to each end of the cuff. This will be how you tie your cuff on to your wrist.
6. Finally add embellishments of your choice to the cuff. I used white lace, a few mini pearls, and a decorative button.
** All this was done with no sewing involved and I love it.
Today I am linking up with these blog parties, check them out and enjoy!!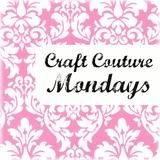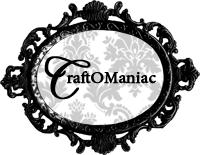 Happy Crafting!!